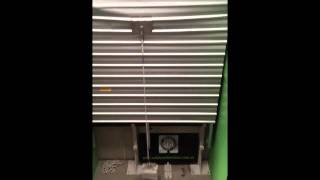 Profile Grip rope access/ fall arrest anchor point dynamic test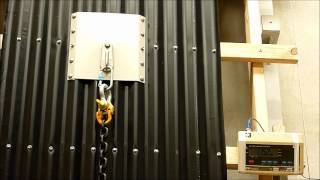 Profile Grip Static Load Test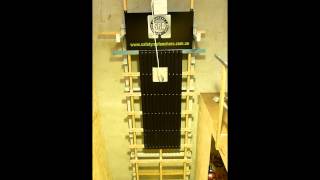 Profile Grip Drop Test - Fall factor 2
Profile Grip rope access/ fall arrest anchor point dynamic test

In this video our Profile Grip gets a full body workout. We have purposely installed it close to the edge to see if it can take the beating without a catastrophic failure. The test is done in 2 directions with the purlins running horizontally and vertically as per AS 5532:2013. The Profile Grip passes both tests but it becomes clear that a lack of fixings in the roof sheet can cause the roof sheet to tear which can be dangerous! Always follow the installation instructions and stay safe!

Profile Grip Static Load Test

Testing the Profile Grip's strength - exerting an ever increasing weight up to 2920kg at which point the karabiner fails. This is a pre 2013 video. At that time there was no formal requirement on how the anchors should be tested so we went all out and decided to test to destruction. In this STATIC test we have loaded our Profile Grip with nearly 30 kN (roughly 3 Ton) just to watch the karabiner fail first. No anchor points were harmed in this video!

Profile Grip Drop Test - Fall factor 2

Strength testing of the Safety Roof Anchors Profile Grip - exerting a force of 1.9 tonnes in a destruction drop test. This is another pre 2013 video. As there were no official guidelines on how to conduct the testing we went a little bit extreme when compared to the more tame requirements of AS5532:2013. The 100 kg mass was dropped over 4 meters on a timber structure. We wanted to send as much force as possible through the anchor point itself and that's why we decided to securely screw down the roof sheet to eliminate its tearing which could lead to the shock absorption. We like this video as it clearly demonstrates how solid and flexible can a timber structure be when coupled with a well engineered anchor point.
---
More Anchor Point Testing Videos